Bryanna Clark Grogan's Vegan Feast Kitchen/ 21st Century Table: The kitchen journal of a vegan food writer.. I'm on Facebook and Twitter (see links in sidebar at right).
Monday, May 9, 2011
OKARA MADNESS!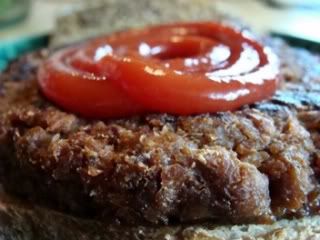 Vegan burgers made with okara
I haven't had much time for experimental or fun cooking lately-- too busy editing my book-- or for much blogging either, for that matter. The last couple of days I've had fun doing some experimenting.
I've been trying to use the okara (soy pulp) from making homemade soymilk more frequently (I make 2 batches in my soy milk maker
every 4-5 days). After all, it contains high-quality fiber (both soluble and non-soluble), as well as protein, calcium and other nutrients (
nutrition fact
s for okara).
I do make my own
parmesan substitute
, and I recently devised a yummy, crispy vegan
okara waffle
recipe. I also developed a delicious vegan
okara brownie recipe,
but I can't eat those too often! I make my
Okara Miso Pate
sometimes, to eat as a snack with rye crisp crackers. But, I've been wanting to use it more often in recipes than just composting
it, so I've been experimenting a little.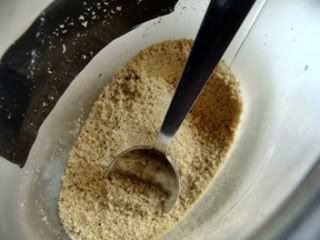 Okara "Parmesan"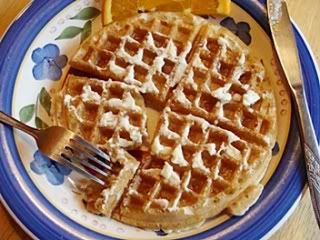 Okara Waffles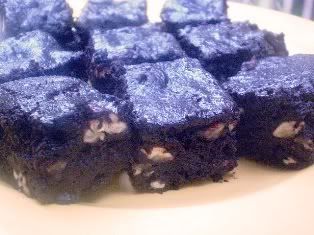 Okara Brownies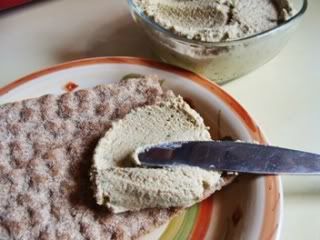 Okara-Miso Pate
This last weekend I used okara in a couple of useful and a delicious recipes and I have a few more I want to try, but I'll just post the two that I'm happy with-- a vegan burger and a vegan "ricotta". I hope that all you home soymilk and tofu-making folks will try them out.
I altered my TVP
/TSP vegan burger recipe, which had tofu in it as well, to use okara instead of the tofu. It worked perfectly-- and that saves a bit of money, too. This recipe m

akes 8 medium-large burgers.

Steaming cooks the gluten and keeps the burgers moist, but also firms them up nicely when cooled, so they can be browned, grilled or added to recipes later. You can multiply this recipe and freeze it. Crumble the cooked mixture into casseroles, etc.. (It's better to use commercial vegetarian "hamburger crumbles" in sauces.) Or use the patties/burgers instead of cutlets, Salisbury steaks, minute steaks, etc..
I won't post the actual recipe here, but here is the

printable burger recipe
and some photos
(PS: check out homemade burger bun recipes here)
: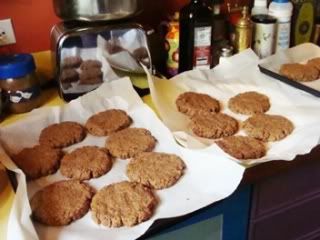 Before steaming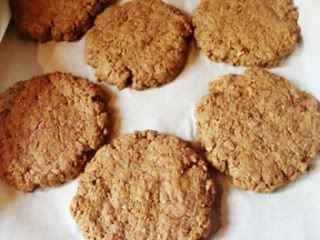 Before steaming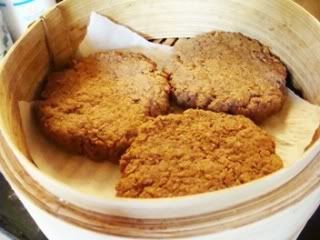 Ready to steam in a Chinese bamboo steamer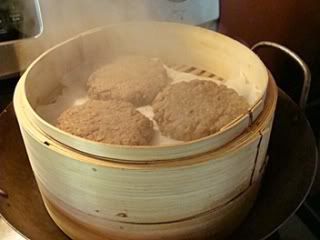 Steaming in a Chinese bamboo steamer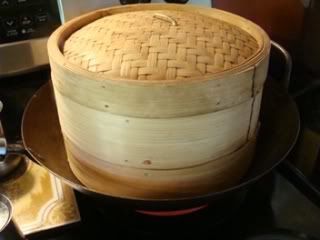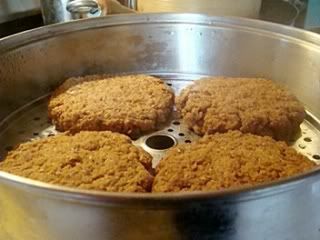 Steamed burgers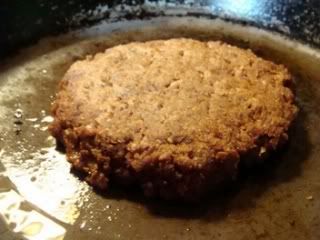 Browning a burger
Finished burger: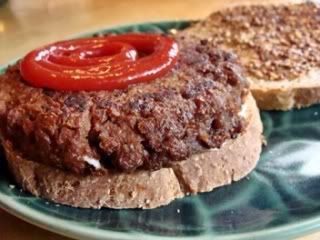 And here's the second recipe, the Okara-Cashew "Ricotta"--
Printable Recipe
See
http://veganfeastkitchen.blogspot.ca/2018/01/how-to-replace-expensive-sometimes.html
for alternatives to nuts.
BRYANNA'S OKARA-CASHEW RICOTTA
Makes about 2 2/3 cups
This is an excellent vegan ricotta for all purposes!
2 cups unsqueezed okara
3/4 cup raw cashews
2 tablespoons plus 2 teaspoons lemon juice
1 teaspoon sugar
1/2 teaspoon salt
Cover the cashews with boiling water and let sit for about 15 minutes. Drain them well. Process them in a dry food processor
until almost a paste. Loosen with a spatula
. Add remaining ingredients and process at high speed until as smooth as possible (will never get completely smooth)—this may take 5 minutes or more. Stop and scrape the sides every few minutes. Pack into a container, cover and refrigerate.
Alternatively, process everything together in a high-powered blender such as a Vita-Mix
or Blend-Tec
until almost smooth.
Nutrition Facts
Nutrition (per serving—1/3 cup):
98.4 calories; 55% calories from fat; 6.5g total fat; 0.0mg cholesterol; 121.8mg sodium; 154.8mg potassium; 8.2g carbohydrates; 0.4g fiber; 1.4g sugar; 7.8g net carbs; 3.3g protein; 2.4 points.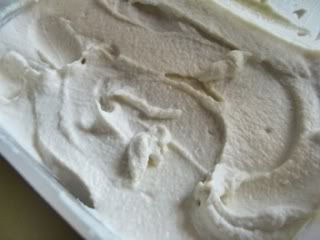 Enjoy!

Posted by

Bryanna Clark Grogan
at 1:47 PM