Bryanna Clark Grogan's Vegan Feast Kitchen/ 21st Century Table: The kitchen journal of a vegan food writer.. I'm on Facebook and Twitter (see links in sidebar at right).
Thursday, May 26, 2011
NEW BIRTHDAY GADGET!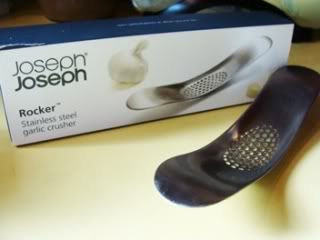 WHAT IS IT?
You might remember that I posted about this on Facebook. It's a J
osephJoseph Rocker Garlic Crusher
! I first saw it in
Real Simple Magazine
and liked the look of it. It also sounded like it would be helpful for me because of the arthritis in my right thumb, which sometimes makes it hard to squeeze a conventional garlic crusher. Here's how you use it: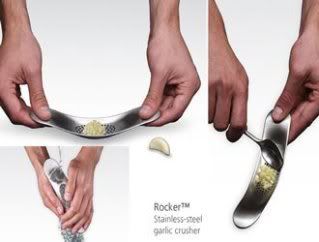 You hold it with both hands as above and rock" it down over the peeled garlic clove until it all comes through the holes: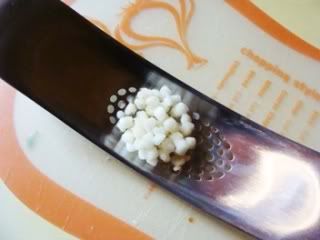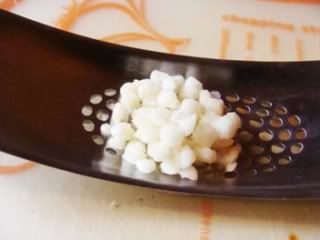 As you can see, it's more like chopped
than
crushed
.
The following picture is a pile of 4 large cloves. I went over them again, rocking the "rocker" randomly back and forth across the pile to make it finer. This is an easy way to "chop" alot of garlic.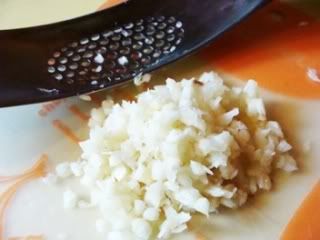 It was easy to use and definitely easier on the thumbs! You just run the edge of a spoon over the grate to get the garlic off-- if any stick you can poke them out with a toothpick, or use a sterile rough brush of some sort to coax it out. It washes easily. I like it!
What did I use the garlic in? A pot of minestrone!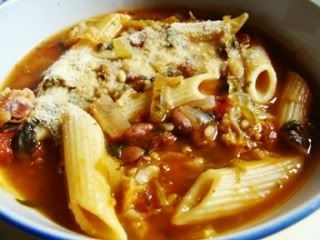 All the best,

Posted by

Bryanna Clark Grogan
at 3:36 PM