Bryanna Clark Grogan's Vegan Feast Kitchen/ 21st Century Table: The kitchen journal of a vegan food writer.. I'm on Facebook and Twitter (see links in sidebar at right).
Friday, October 7, 2011
GLUTEN-FREE BAKING DAY-- ONE SUCCESS, ONE FAIL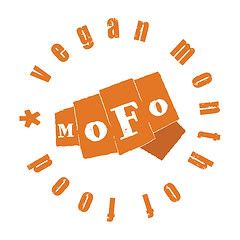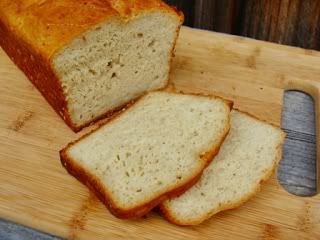 My
Gluten-Free "White" Yeast Bread
I have several friends and a relative or two who are gluten-sensitive, so I've been doing some research on gluten-free vegan baking. We're having one Thanksgiving dinner at my son's tomorrow and his wife is not eating gluten but wanted to make her special stuffing recipe. So, I volunteered to make her a couple of loaves of gluten-free bread. I also decided I'd make a gluten-free pie.
THE SUCCESS:
I had already developed a
vegan, high-fiber, gluten-free bread
loaf for a friend a few years ago, and I decided to follow that recipe, but make it more"white" (even though it's still high-fiber-- brown rice flour is quite pale-colored). I changed my original recipe by using golden flax instead of brown flax seeds in both my flour mix and the bread recipe itself; by using maple syrup instead of molasses; and omitting the soy or rice milk powder. Otherwise it was the same.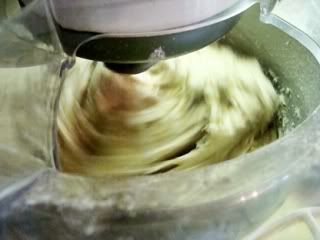 The dough (actually a thick batter) is beaten for only about 3 minutes.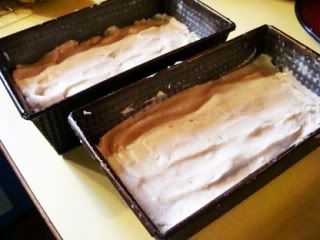 Then it's divided into two prepared 8 x 41/2" pans and set to rise for an hour to 90 minutes.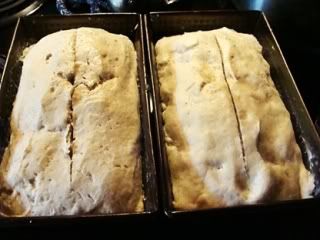 When it rises to the top of the pan it's ready to bake.
The result-- not a high loaf, but it slices well, is moist and tasty (maybe a bit sweet-- I'll have to work on that) and toasts nicely, too. My DIL was pleased with it.
(See the recipe below.)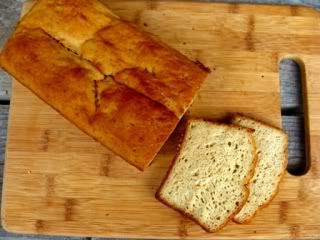 THE FAIL:
Sorry, no pictures! I didn't even think about photographing the debacle that was my first gluten-free pie crust until afterwards! So, a description will have to suffice. I should have known better and started with a conventional crust, but, instead, I decided to try
my low-fat olive oil pastry
for a freeform pie using the same flour mix I used for the bread. Bad idea! It was difficult to roll out and kept cracking, unlike the pliable and easily-handled wheat flour olive oil pastry. I soldiered on, however, and cobbled together a very sad-looking apple tart. When baked, the filling was lovely (I added some
homemade crab-apple butter
to the apples), but the crust dry and hard. Not one to waste food, I served it anyway, with almond milk poured over it in bowls, like a sort of pudding. This softened the crust and it was edible, especially with the delicious apples.
Tomorrow I'm making a pecan pie for the dinner at my son's house, with a conventional high-fat pie crust made according to the recipe in Silvana Nardone's book "
Cooking with Isaiah
" and my own vegan filling.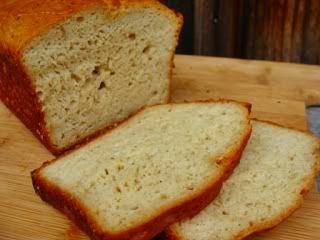 Posted by

Bryanna Clark Grogan
at 9:38 PM