Bryanna Clark Grogan's Vegan Feast Kitchen/ 21st Century Table: The kitchen journal of a vegan food writer.. I'm on Facebook and Twitter (see links in sidebar at right).
Friday, October 17, 2008
VEGAN MOFO: YESTERDAY WAS WORLD FOOD DAY-- WHAT CAN YOU DO?


What is Vegan MoFo? Click
here
to find out!
(BTW, I'm not posting on weekends during Vegan MoFo!)
Have a dialogue with friends to open them up to the idea of going veg or vegan! Here are some resources that might help: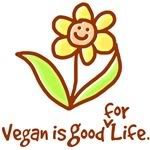 World Food Crisis: Is global meat consumption a major cause?ARTICLES:
European Vegetarian Union World Food Day Press Release
Peter Singer on the world food crisis
Meat Means Misery for the World's Hungry
You Call Yourself a Progressive -- But You Still Eat Meat?
A Few More 'Inconvenient Truths'
Is the growing of soy really responsible for massive deforestation in Latin America and elsewhere?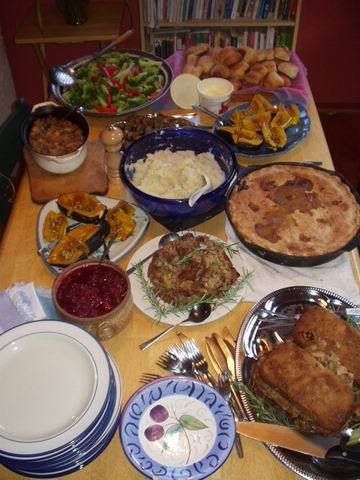 More for everyone if you....


Posted by

Bryanna Clark Grogan
at 3:02 PM