Bryanna Clark Grogan's Vegan Feast Kitchen/ 21st Century Table: The kitchen journal of a vegan food writer.. I'm on Facebook and Twitter (see links in sidebar at right).
Thursday, February 18, 2010
OUR VEGAN LUNAR NEW YEAR FEAST

Some photos from our feast last Saturday, at which a great time was had by all 10 of us, and we all ate far too much!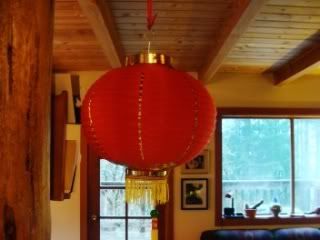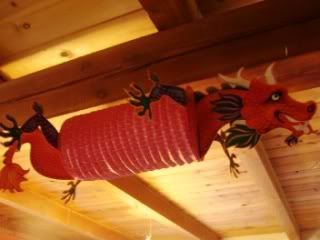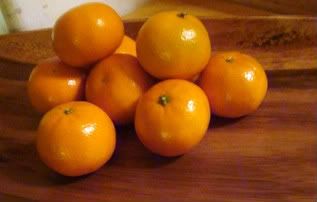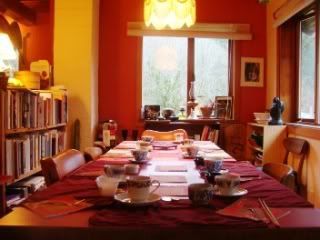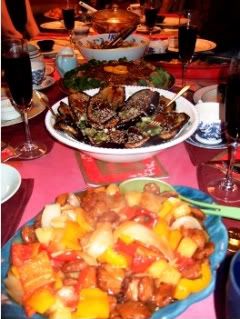 Photo by Fireweed
My Pineapple Sweet and Sour (made with TVP chunks
) in the foreground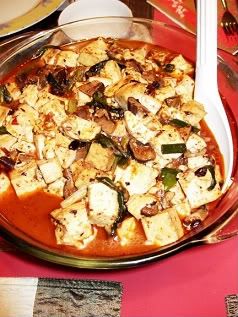 Photo by Fireweed
My Szechuan Tofu (doufu)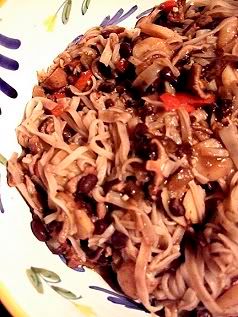 Photo by Fireweed
Pelka's silky black bean rice noodles
Photo by Fireweed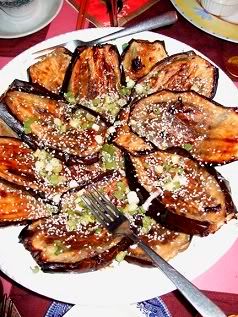 Photo by Fireweed
Sarah's grilled eggplant with miso-- delicious!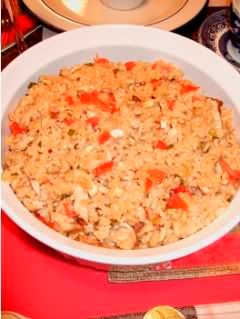 Photo by Fireweed
Ellen's yummy cashew rice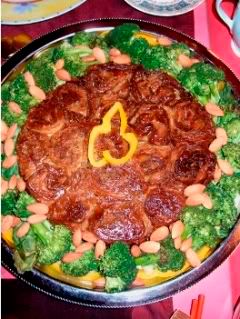 Photo by Fireweed
Fireweed's delectable baked, rolled yuba (beancurd sheets) with lemon sauce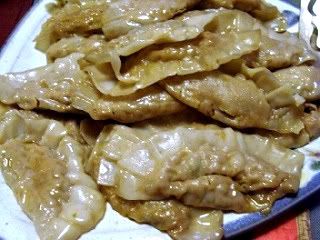 My steamed dumplings (they were supposed to be fried, like gyoza, but I made so many that I just oven-steamed them in broth in large shallow pans covered with foil for 20 minutes) served with a spicy dip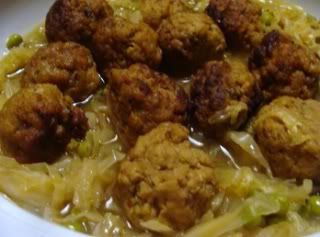 My "Lion's Head"-- braised cabbage with "meatballs" (in this case I made a version of the "meatballs" I have developed for the Field Roast cookbook)
(My recipes, except for the cake, of course, were all from my vegan Chinese cookbook
. You can see some reviews here.)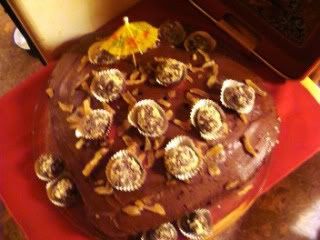 Last, but not least, a cake I made for Pelka, the "birthday girl"-- a rather over-the top 2-layer, heart-shaped chocolate cake with orange/chocolate icing (topped with candied ginger), a filling of orange marmalade and chocolate mousse, and decorated with orange/ginger dark chocolate truffles.
**
I'll post a few of the recipes in a day or so!**

Posted by

Bryanna Clark Grogan
at 4:57 PM