Notes from the Vegan Feast Kitchen/ 21st Century Table: The kitchen journal of a vegan food writer...For the 21st century we need to learn to cook for ourselves again, and learning to cook vegan can be a bit intimidating. I'd like to help with that, from my kitchen to yours. (Photo by Scott Hurlbert) I'm now on Facebook and Twitter(see links in sidebar at right).
Saturday, January 1, 2011
WILL NOT BE POSTING MUCH FOR A WHILE....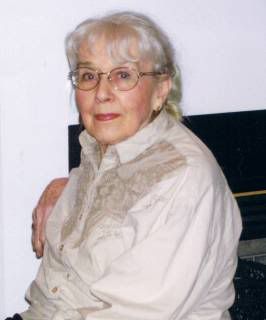 My mother, Eve (Marie-Evelyn) Tonge Urbina last Christmas, age 92
Dear Friends, I'm not going to be posting much for a while. My dear mother, age 93, is very ill and, between caring for her needs, work, and hosting my siblings and cousins who have come to spend a little time with her....well, you understand. We are so lucky to have such a loving family and good friends nearby!
Wishing the best in 2011 to all of you!

Posted by

Bryanna Clark Grogan
at 12:45 PM