Bryanna Clark Grogan's Vegan Feast Kitchen/ 21st Century Table: The kitchen journal of a vegan food writer.. I'm on Facebook and Twitter (see links in sidebar at right).
Friday, August 24, 2007
PHOTOS FROM A FAMILY VEGETABLE DINNER

My sister and brother-in-law were visiting for a couple of days. They are vegans (well, he is almost!) and they like lots of veggies, fruits and grains. Luckily, this is the time of year when we have a vegetable bounty on Denman Is.! The corn is ready, and there are zucchinis, tomatoes, green beans, etc.. So here is a dinner we had: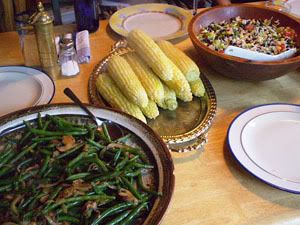 Fresh green beans braised with browned onions, sauteed mushrooms and mushroom broth; fresh corn on the cob (or "corn on the nob" as my 3 yr-old grandson says!); and a rice and black bean salad I threw together with leftovers.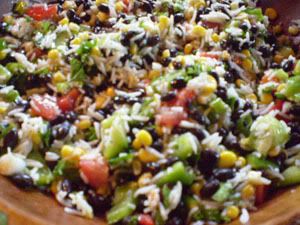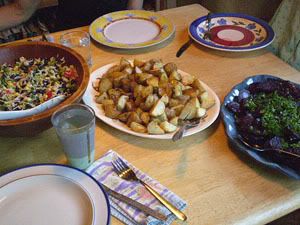 rice salad; rosemary roasted potatoes; and roasted beets with olive oil, balsamic vinegar and parsley.
It was yummy!

Posted by

Bryanna Clark Grogan
at 3:30 PM