Bryanna Clark Grogan's Vegan Feast Kitchen/ 21st Century Table: The kitchen journal of a vegan food writer.. I'm on Facebook and Twitter (see links in sidebar at right).
Friday, April 30, 2010
FOODIE TRIP TO PORTLAND, PART 2: VEGAN BAKERIES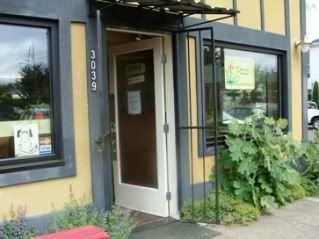 The Dovetail Bakery front door
When Julie told me that Portland had 3-- count 'em- 3 vegan bakeries, I nearly fell over! I'm jealous, but it's probably for the best! The most well-known bakery is Sweetpea Baking Co., which we didn't get a chance to visit, due to time constraints and logistics. But you can see their stuff on their
website/blog
. (There is also a talented vegan baker named Lisa Clark who Fran and I met at the
Portland Saturday Farmers Market
-- more about that in another post. She runs the Petunia's Pies and Pastries stall. Check out
her website
for mouth-watering photos!)
But we did visit two of the bakeries on Thursday afternoon, and showed remarkable restraint by only sampling a few things! First, we went to the
Dovetail Bakery
on NE Alberta St..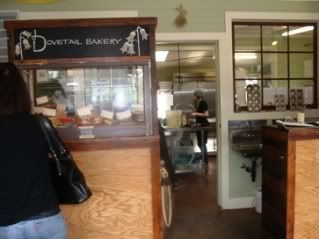 It's a very welcoming and kind of peaceful place: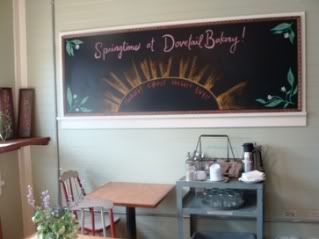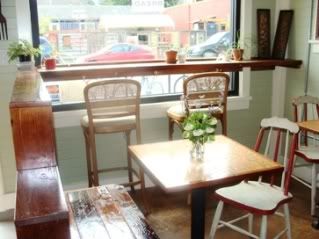 We chatted with the friendly owner and checked out the bake case, loaded with tempting sweet and savory breads, yummy-looking muffins and cupcakes, sweet loaves and buns: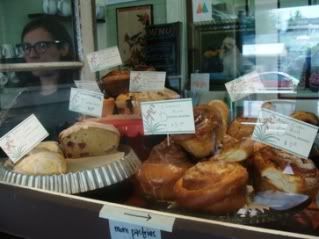 In the end we tried an apple-filled cinnamon roll and a Meyer lemon cupcake: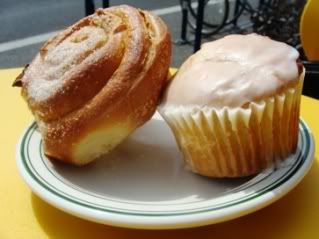 Very nice texture and flavor-- the cupcake wasn't overly-sweet or gobbed with icing, and the roll wasn't overly-gooey. I'd go back!
***************************************************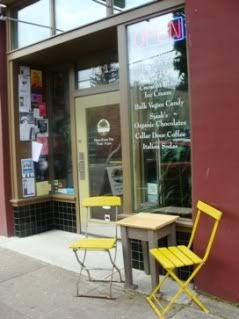 Next we headed over to the
Back to Eden Bakery Boutique
, also on NE Alberta St.
This shop also had a wonderful atmosphere (as well as good smells!)-- a little more formal than the Dovetail, but homey as well: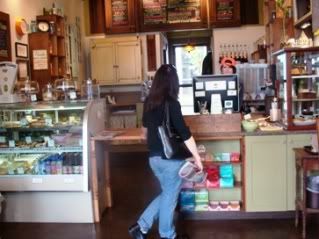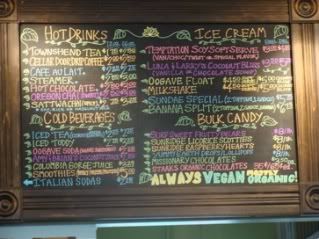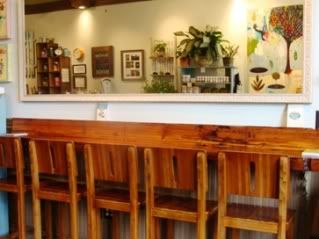 They sell other things besides goodies!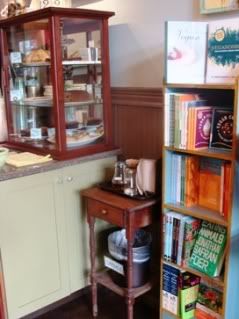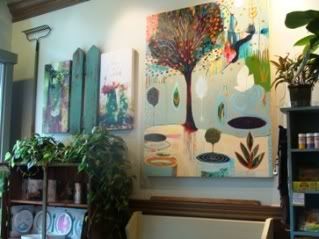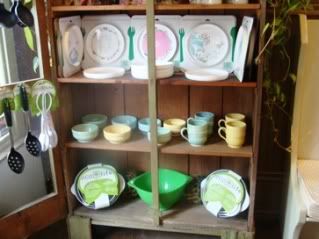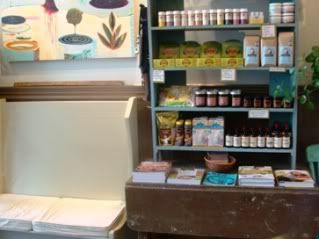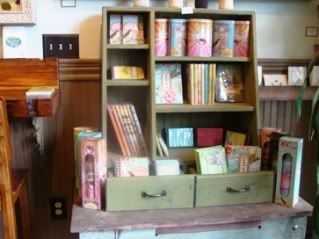 But the goodies are what we came for! What to choose??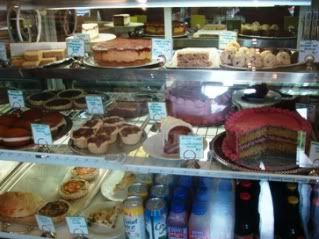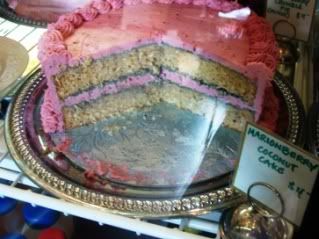 The Marionberry Coconut Cake?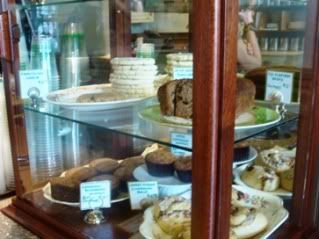 Scones or muffins?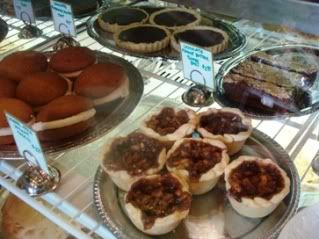 Pumpkin Whoopie Pies or little tarts?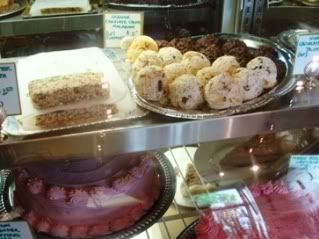 Cookies or bars?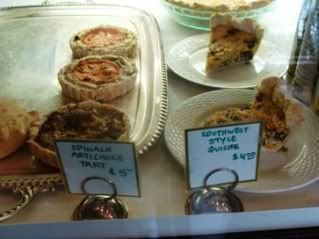 A savory quiche or empanada?
In the end we chose a piece of the Berry Cheesecake to share: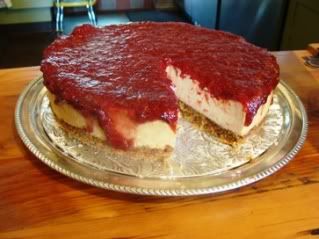 Oh, my!!
What a place Portland is to be able to support so many vegan bakeries!! I am really impressed with that fact AND the quality. More tomorrow!
Cheers!

Posted by

Bryanna Clark Grogan
at 4:01 PM