Bryanna Clark Grogan's Vegan Feast Kitchen/ 21st Century Table: The kitchen journal of a vegan food writer.. I'm on Facebook and Twitter (see links in sidebar at right).
Friday, October 31, 2008
LAST VEGAN MOFO POST! A SOY-FREE VERSION OF MY "SOY AND SEITAN TURKEY"


What is Vegan MoFo? Click
here
to find out!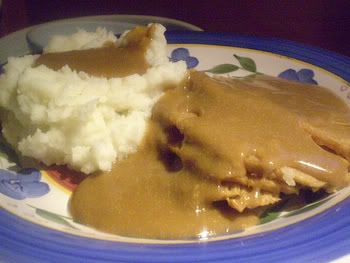 A reader wrote to me last week and asked if it was possible to make a soy-free version of my vegan "turkey". So, I thought about it and told her I'd experiment and get back to her. I made a soy-free version, which we had for dinner last night, and it was great!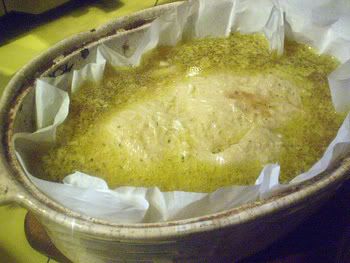 The "turkey" before roasting
The recipe will be in a new seitan book, probably 2012.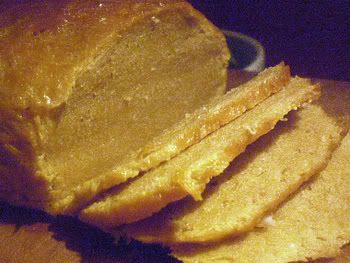 This roast slices beautifully!
Happy Halloween, BTW!

Posted by

Bryanna Clark Grogan
at 1:34 PM